Something Mozdev.org has lacked for awhile now has been a project overview page that shows you a nice overview of a project with links to tools for a project as well as some basic information and stats.
As part of working on
secure installations
for projects I needed a page that showed the available downloads for a project and I thought it would be a good time to put together a page that had a little more information on it as well.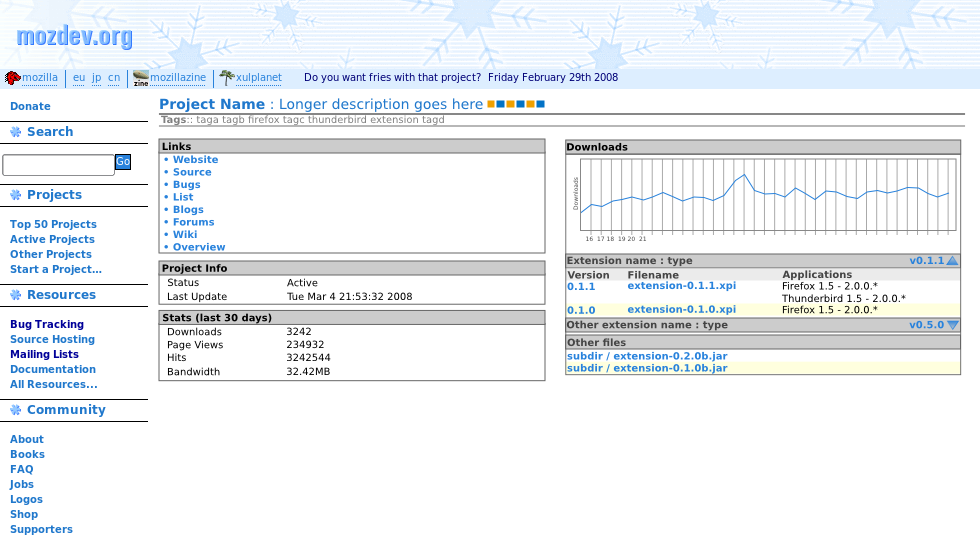 There's a lot going on in this mockup; we have: - Project name and description - Project's tags - Links to available tools - Project activity - Project stats (downloads, page views, hits) - Extensions a project publishes - Files that have been released by a project - Secure installation of extensions With all this information there (and potentially more in the future) we want to make sure it's not too crowded and that the information is relevant. Let us know if you have any suggestions on how we can tweak things to make the information more usable for both people browsing for a project and for developers.
Update :
added link to full-res mockup